2325 Western Ave. l Suite #6 l Las Vegas, Nevada 89102 l 702.564.2851






UPDATED 12/21/12

ABER ACCESSORIES


1/35 Scale Photo-Etch


G23 Grilles for German Geschutzwagen "Tiger" for 17cm Kanone 72 $7
G24 Super Heavy Tank E-100 (for Trumpeter) $7
35027 PAK 40/L46 Detail German Anti-Tank Gun $15



1/35 Scale Conversion Set


No Items Available At This Time



1/35 Scale Barrels


No Items Available At This Time

ACCURATE ARMOUR
1/35 Scale Conversions
C45 Royal Marines Centaur IV incl. Porpoise, 95mm gun/accessories, decals & perforated wheel set Out-of-Production $42

1/35 Accessories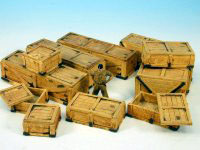 A38 LARGE Machinery crate set (12 crates, 9 w/lids) photo has 1:35 scale figure (photo has painted crates this set is not painted) $29

AEF DESIGNS
1/35 Scale Resin Conversions & Accessories

No Items Available At This Time

AFV CLUB


1/35 Accessory kit


No Items Available At This Time




AIRES
1/35 Scale Accessories


3009 leFH 18/40 German 10.5cm Light Field Howitzer, 1943 Retail Price: $71.95 $54.00

ARCHER FINE TRANSFERS


1/35 Scale


067.7 8th Army Arm of Service & Formation Signs 1940 - 42 for Small Tanks; 10th Corps, 9th Armored Brigade, 3rd Hussars, Warwickshire Yeomanary, Royal Wiltshire Yeomanary - White on green $4
068.6 8th Army Arm of Service & Formation Signs 1940 - 42 for Small Tanks; Armored & Infantry Div. of Royal Artillery, Signals Detachmet, & Ordinance Co. - Multi-color $8
068.7 8th Army Arm of Service & Formation Signs 1940 - 42 for Medium Tanks; Armored & Infantry Div. of Royal Artillery, Signals Detachmet, & Ordinance Co. - Multi-color $8
112 sPzAbt 501 Turret Numbers - Red w/White Outline $9
118B Modern Canadian Tacsigns - Black $3
118D Modern Canadian Tacsigns - Olive Drab $3
122 Commonwealth Junior Unit Serials; Infantry & Airborne Div.; suitable for 3rd, 6th & 9th Canadian Infantry Brigade - White on Brown $4
124 British 79th Armoured Div. Formation Signs; also suitable for Canadian Recce & APCs - mulit-color $5
126 Commonwealth Senior Unit Series; Armoured Div; also suitable for 4th & 5th Canadian Armoured Div. - White on Black & White on Red $7
130 Canadian WWII Unit & Formation Signs; 1st Canadian Armoured Brigade - Yellow Maple leaf on Blk/Red Stripe $4
132 Commonwealth Senior Unit Serials; Infantry & Airborne Div.; Also suitable for 1st, 4th & 7th Canadian Infantry Brigade - White on Red $4
138 2nd Armoured Brig., El Alamein M4A1 Shermans (2 vehicles) $6
150 1st A.D. Formation & AoS Signs; 1st AD Sr Brig., & 1st AD, 2nd Sr. Brig. $9
158 Tiger Mix #3 - Builds Tiger 1 Rebuilt Hybrid "Fuhrman", Kursk Tiger P Porsche Tiger 1 prototype $5
166 Panther A Mix #8 - Pz. Lehr $7
176 2.Kompanie s.Pz.Jg.Abt.653 Ferdinands; builds 4 vehicles $8


BACK TO TOP OF PAGE HOW TO ORDER


ARMOR RESEARCH COMPANY
1/35 Scale Photo Etch



No Items Available At This Time




ARMTEC
1/35 Scale Accessories

No Items Available At This Time

1/48 Scale Accessories

No Items Available At This Time

AZIMUT PRODUCTIONS

No Items Available At This Time

BARREL DEPOT
1/35 Scale Aluminum barrels
35001 40mm Bofors M33 L60 $6
35002 M68 105mm rifled gun M60A1/M48H/M1/USMC M60A3/Ti-67 $9


BACK TO TOP OF PAGE HOW TO ORDER



BRONCO MODELS
1/35 Scale Tracks
AB3513 Pz Kpfw II (Sd. Kfz 121) Track Links + 20 spare link tracks (for Pz II Ausf. A, B, C, F, Bison, Marder II & Wespe) - bagged, no box or instr. $15


CHESAPEAKE MODEL DESIGN

No Items Available At This Time

CHESLINE VOLUNTEER




1/32 Scale Metal Accessories


No Items Available At This Time



CMK

CZECH MASTERS KIT


1/35 Detail Sets
3049 Praga Lt. vz.38/Pz.38(t) Engine Set (PE, Resin) incl. engine Praga TNHP/S, covers, compartment, fuel tanks (for Tamiya) $23

1/35 Armor Accessories - Resin & Metal Barrels
HB009

"Hot Barrel"

76.2mm F-34 w/Mantlet Zavod Nr.92, Gun for T-34/76 1941/42 $5

RE-PACKAGED ITEM


HB011

"Hot Barrel"

76.2mm F-34 w/Late Mantlet, Gun for T-34/76 1943 $5

RE-PACKAGED ITEM


HB012

"Hot Barrel"

85mm S-53 w/Early Mantlet, Gun for T-34/85 1944 $5

RE-PACKAGED ITEM


HB016

"Hot Barrel"

122mm M-30 Howitzer 1931/37 w/Mantlet, Gun for M-30 Howitzer $9

RE-PACKAGED ITEM


HB039

"Hot Barrel"

Gun for IS-2; 122 mm A-19 w/Mantlet & Early Muzzle $13

COMMANDER SERIES MODELS
1/35 Scale Resin Conversions & Acessories


2012 Panzerjager 35R Conversion for Heller R35 (resin & PE) $35



CUTTING EDGE
1/35 Scale Armor Accessories
CEC35002 Pz Kpfw III/StuG III Return Rollers $9

1/48 Scale Armor Accessories
CEC48046 F/A-18 Update Set $11





BACK TO TOP OF PAGE HOW TO ORDER


EDUARD
1/35 Scale Photo-Etch Armor Accessories
35-059 Hummel $13
35-503 M-26 Pershing (for Tamiya) $9
35-571 IS-3M (for Trumpeter) $14
35-585 Krupp Protze 3.7cm Pak (for Tamiya) $14



ELEFANT MODEL ACCESSORIES




1/35 Scale


No Items Available At This Time



EUREKA XXL




1/35 Scale Accessories


No Items Available At This Time



BACK TO TOP OF PAGE HOW TO ORDER



JADAR-MODEL




1/35 Scale Resin Accessories


No Items Available At This Time



JAGUAR




1/35 Resin Conversions


No Items Available At This Time

GREIF


1/35 Scale Accessories


003 German Panzer Troops Gear (10 pcs._ $9
009 Military Supplies (10 pcs.) $9



JORDI RUBIO




1/35 Scale Armor Metal Accessories


AC-01 German Mudguard Poles 4pcs. for SdKf 221 - 223, 231 & 232, 247 -253 $8
TG-01 3.7cm KwK L/45 German Tank Gun aluminum barrel or PZKpfw III A - G $4
TG-10 7.5cm KwK L/70 German Tank Gun aluminum barrel with muzzle break for Panther A/D/G $10


TG-38 10.5cm StuH42 L/28 $7
TG-41 7.5cm Kwk L/43 German Tank Gun $8
TG-43 10.5cm StuH42 L/28 + SAUKOPF $13
TG-46 7.5cm KwK L/48 $9
TG-48 U.S. 37mm. M6; applicable on M6 GMC/DODGE, M3 Stuart; T17E1 Staghound; M8 Greyhound; Lee Grant $8
TG-49 4.7cm SKODA vz 38 w/PE $15



LEGEND
1/35 Scale Armor Accessories
No Items Available At This Time

1/35 Scale Resin Kit

No Items Available At This Time

1/35 Scale Conversions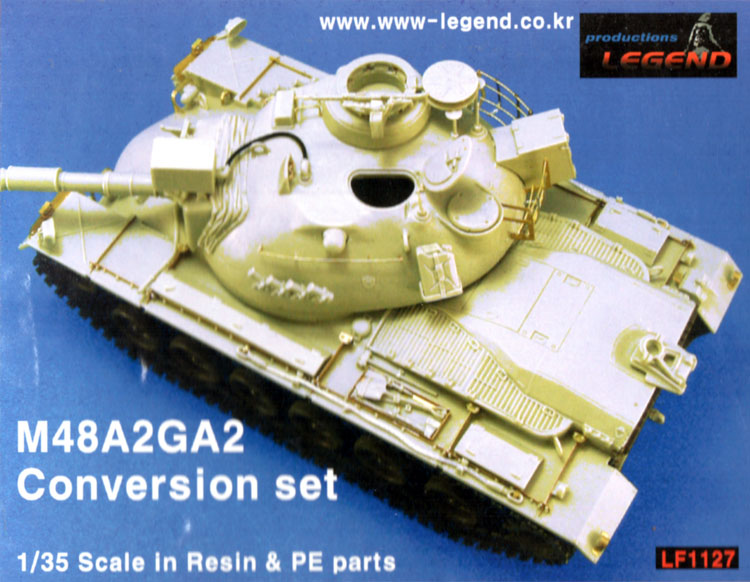 LF1127 M48A2GA2 Conversion Set (for Tamiya M48A3) incl. upper hull, upper & lower turret along with many resin parts, brass wire and PE $89


LION ROAR
1/35 Scale
LB3516 20mm KwK38 metal barrel (incl. PE) $9





MICROSCALE


Armor Decals $6 (Unless Otherwise Marked)
48/76 & 72 Scales
No Items Available At This Time




MIG PRODUCTIONS




1/35 Scale


No Items Available At This Time

MINIATURE ARMOUR CONVERSIONS
1/35 Scale
No Items Available At This Time

MODEL POINT
1/35 Scale Armor Accessories
No Items Available At This Time

MOLE MILITARY MINIATURES
1/35 Metal Accessories
No Items Available At This Time

MP MODELS


1/35 Scale Accessories
30101 Sherman T80 Track (Fits any 1/35 HVSS Suspension) $13



MR MODELLBAU




1/35 Scale Metal Accessories


No Items Available At This Time

PRECISION MODELS
1/35 Scale Resin

35-001 Schwere Feldhaubitze; 15cm s.F.H 18 $39
BACK TO TOP OF PAGE HOW TO ORDER

REAL MODELS
1/35 Scale Conversions

35024 T-34/85 Model 1944 "Angle-Jointed" Turret $22



35026

T-34/85 Model 1944 "No. 183" Style $22






ROYAL MODELS




1/35 Accessories


35176 German Tank Jack: StuG III, Tiger I

(includes PE, blocks & brackets)

$7





35208 German Jerricans set no. 2, WWII $10







TAMIYA - MILITARY MINIATURE




1/35 Scale Photo-Etch parts


35172 German Panther G Grille Set $7



1/35 Scale Accessories


No Items Available At This Time



1/35 Scale Tank Sets/Links


35171 Panther Type G - separate links $16



TANK MAKER




1/35 Scale Resin Accesories


No Items Available At This Time



THE TANK WORKSHOP




1/35 Scale Resin



0024 M4A2 Conversion Set $9
TIGER MODEL DESIGNS
1/35 Scale injection molded accessories
35033 Panzer IV G Backdate Set (for Tamiya) $24
TOP BRASS
1/35 Scale Detail Accessories
DS303 Browning .50 cal HB M2 Machine Gun
(PE & Metal Parts)
$4
TRAKZ
1/35 Scale Accessory



TX070 LVTA2 Detail Set $13


TX0126 Char bis B1 Detail Set (for Tamiya) $10

TRISTAR
1/35 Wheel Sets
No Items Available At This Time


TRUMPETER
1/35 Scale Accessories


06607 LAV Series 8 x 8 Tires (325/85 R16 XML) $9



VERLINDEN


1/35 Scale Detail Sets
887 German s.F.H 18 Feldhaubitze

(over 100 parts & photo-etch)

$31
1250 Zimmerit for Tiger IE (for Tamiya) $23


1329 KV-1 / KV-II Engine Compartment & Update Set (for Tamiya) $16a

1/35 Scale Accessories & Figures



0051 Barbed Wire $5





1/35 Scale Photo-etch


No Items Available At This Time



120mm Scale Photo-etch


484 U.S./German Uniform Insignia, WWII $5



1/35 Scale Tires


229 Kubelwagen Sand Tyres $6



1/35 Scale Dry Transfer Decals


No Items Available At This Time



120mm Scale Accessories



448 German Infantry Equipment $15
455 MG42 Set $8
545 German Infantry Equipment Set #2 $15



0719 Barbed Wire $10






BACK TO TOP OF PAGE HOW TO ORDER



Duplicates available on some items! (Please ask!)
All items are subject to availability and prior orders.

HOW TO ORDER:
Step 1: E-mail: please send your order and Shipping Address (Important!) to: rare-plane@cox.net
To expedite your order, you must include: Item Company Name, Item Number, Item Name, Price and your Shipping Address.

Phone: Orders may also be placed by calling 702-564-2851.

Step 2: Rare-Plane Detective will send E-mail confirmation of available items and total cost, including shipping.
Appropriate County Sales Tax will be added to those orders from Nevada Residents.


Step 3: Send Payment via

Credit Card

thru PayPal account:

rare-plane@cox.net.

Credit card information can also be submitted by email or phone
702-564-2851. Information needed: Card #, Expiration date, Security # (3 digits on back of card; Visa, Mastercard, Discover. 4 digits on front
of American Express), Name on card, Billing Address (if different than shipping address).

We also accept Check/Money Order.




HOLD POLICY
Orders will be Held for up to SEVEN DAYS after confirmation is sent to customer.
If payment is not received after one week, merchandise will be returned to stock with no further obligation
by Rare-Plane Detective or the customer.

Orders paid by check are shipped TEN DAYS after receipt of payment to allow time for check to clear.



SHIPPING/PACKAGING INFO - U.S. ACCESSORIES
Accessories & Decals ship FREE with kit purchase in the U.S. or "Rare-Plane Detective" Ebay Auction Win!


Because of the wide variety of size and weight of resin/metal/photo-etch accessories,

please e-mail or call in order for shipping cost.

(Minimum U.S. shipping/packaging charge $4.



SHIPPING/PACKAGING INFO

- CANADA/INTERNATIONAL ORDERS



International Shipping & Packaging costs based on size and weight of items ordered.
Please

e-mail your order

and we will respond with the total cost of your order including shipping options (if applicable). Minimum International shipping/packaging charge $6)
Click here on HOW TO ORDER or Read Instructions above.



Packages under 36" total inches

(Length + Height + Depth)

and/or 4 lbs. and under

may be shipped First Class Mail International* or Priority Mail International.


Packages over 36" total inches

(Length + Height + Depth)

and/or over 4 lbs.

must

be shipped Priority Mail International.

E-mail your Name & Address to rare-plane@cox.net to
be added to our e-mail list for future Sales & Specials!!


For THE BEST in
Out-of-Production & Hard-to-Find MODEL KITS
and More GREAT STUFF you can't live without...
Click Here to Check Out
Our Current Auctions on eBay!
eBay User Name: rare-planedetective